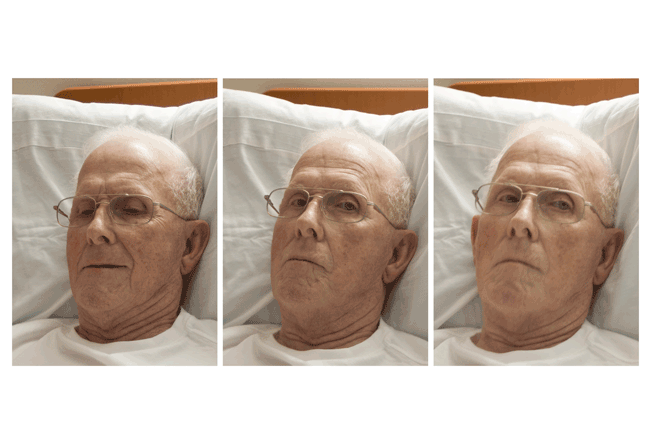 Work in Progress #4. My last critique before my final portfolio is due in a few weeks. This has been an emotional and tedious process. Creating photographs in a documentary style makes me look at the subject matter in a different light.
The images I selected were formatted into a triptych. This allows the viewer to engage the images in a sequential order. Faces portrays three images that have been taken within minutes of each other to reveal the slight variation of facial expressions. These expressions are a language spoken by the subject and deciphered on an individual basis by each viewer.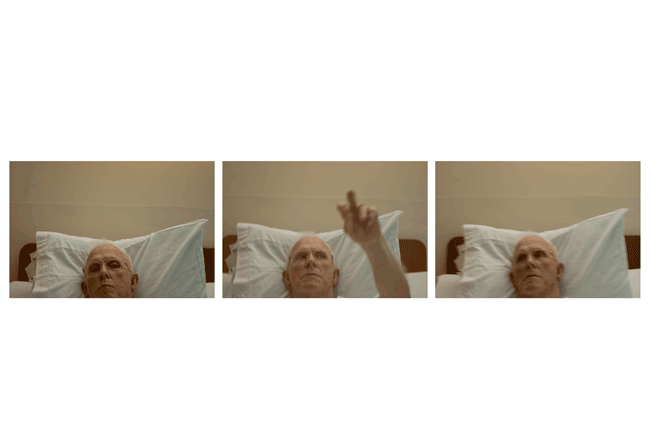 Kilroy  is a triptych that evokes a mysterious and unknown place. A place where age and dementia cannot be described by the subject of the image; a language that the viewers must decode and translate for themselves.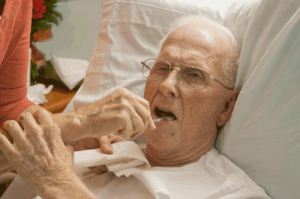 Toothbrush  is a single image that shows the frustration of everyday activities that were once commonplace but now seem alien.
This semester has stirred my emotions and pulled apart my ideas of photography and art. Once again, as in a previous art course, the challenge has broadened my views and encouraged me to explore new genres.