Having numerous family members who work in academia, this blog post immediately caught my eye.  Not only did the questions and answers draw me in, so did the photographic images. Educators, mostly young, responded visually and verbally after a long day of teaching. Each image is set in the classroom, giving context to the subject at hand.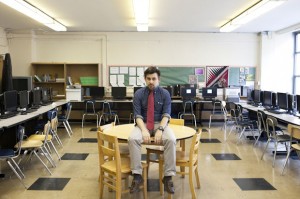 "What was the high point of your day?" The images, captured by Aliza Eliazarov, a photographer from Brooklyn, New York,  do not correspond with the answers given. Their faces show exhaustion, yet most answers share of the excitement for their students and a love of teaching. The setting tells us what subject they teach and gives us a look into their world during the school day. It makes me wonder what lies just beyond the edge of the image, who are the students, and what does the rest of the classroom look like.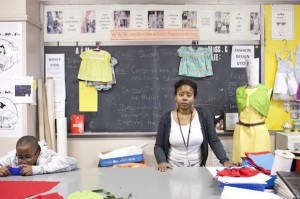 Even though we see tired teachers, we read of their passion for the students. Is there more than meets the eye? I think there is. So, what was the high point of your day?
http://www.featureshoot.com/author/jenna-garrett/