Photography can have a powerful impact on both the audience and the photographer. As the photographer, this series has been very cathartic due to the personal aspect of the project. After losing my mother recently, the quickly progressing dementia in my father-in-law had pushed me into a place where I needed to process the emotions. Shooting these images has enabled me to find a place of purpose and use the influence of art to share a story that at one time or another touches us all.
 Artist Statement                                                                                                The inevitability of aging and the peripheral ailments that accompany this process is something I have witnessed first hand through the relationship with my father-in-law. I have watched him deteriorate over the years, first mentally and now physically. The memories in my mind of a vivacious and loving man are in contrast with what I see now, the slow unraveling of life. With mortality as the subject, my images are not of just anyone. They are images that provide an intimate and private perspective of a man's difficulties as well as his perseverance and resolve.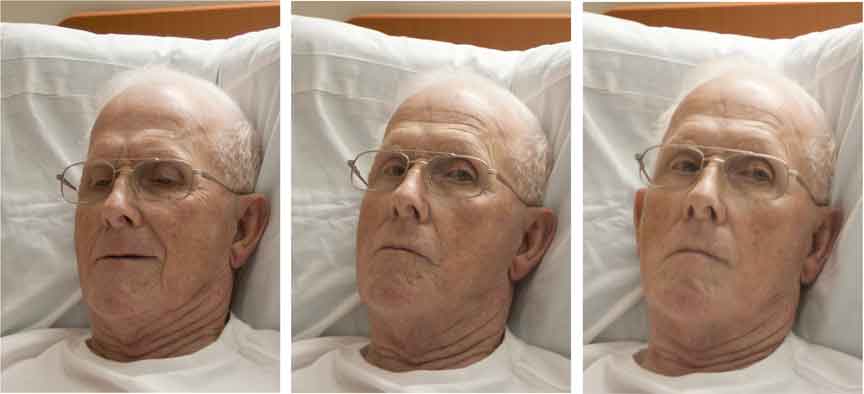 My project challenges the viewer to look closely with their eyes, imagine what they might hear with their ears, and reflect on their own life and ponder their own mortality. My photographs capture the evidence of an ailing man's life to communicate the soul that still exists within the universal inevitability of aging. Using a documentary style, I seek to explore the visualization of life through the consecutive moments that pass before our eyes, literally and figuratively.