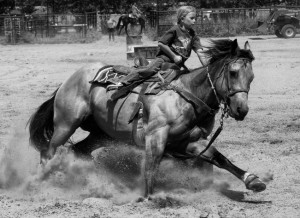 Recently, my family and I went to the rodeo; a yearly tradition we thoroughly enjoy. The master of ceremony reminds us each year that the athletes have no corporate sponsors, pay to be in the competition, and ride just for the love of it.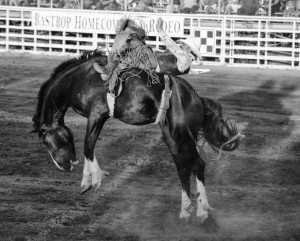 Jef Russell's Rebirth of Cool grabbed my attention and lassoed my vision. The bronco-riding cowboy jumps out at the viewer from a black and white image that appears ageless. Russell's project is look into a part of his life that he thought he had left behind. His return to a place he grew up gave him inspiration to capture "the adventure and spectacle that make the small-town rodeo a rebirth of cool."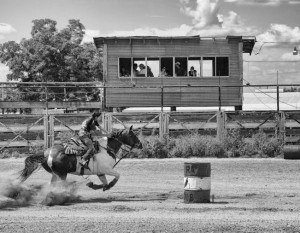 The images in this series give us a peek into the heartland of America. A fascinating depiction of hardworking, salt of the earth peoples whose lives remind me of the old west. I can see the grit and feel the movement through Russell's photographs.
I also think the small-town rodeo is cool.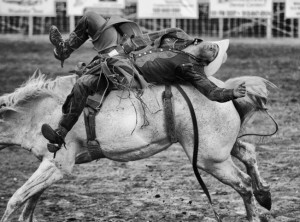 http://lenscratch.com/2014/02/jef-russell/